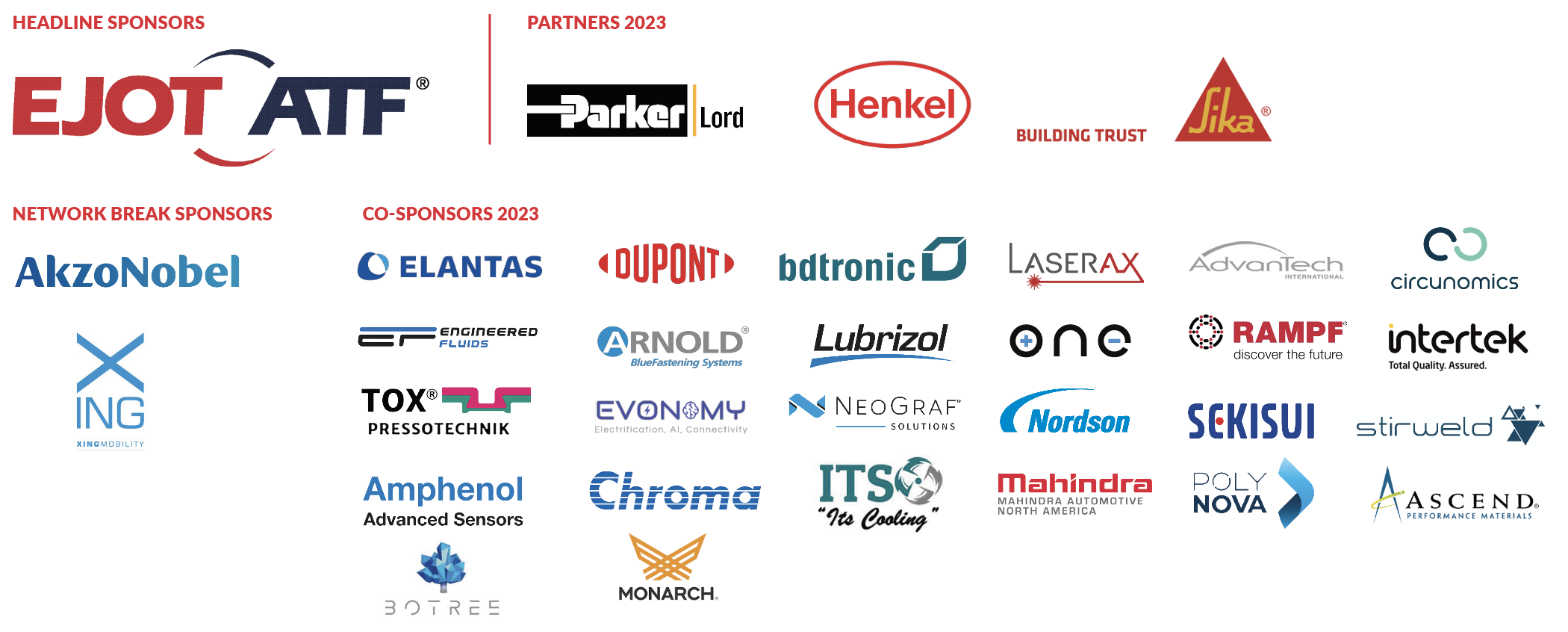 Advanced Battery Technology Innovation USA 2023
|

Driving The Future Of Vehicle Electrification
Welcome to the xEV Advanced Battery Technology Innovation Summit USA, 2023!
Following the tremendous success of last years show, we are delighted to invite you back to North America's premier gathering of industry leaders, innovators, and experts at the forefront of electric vehicle battery system and electric vehicle battery cell technology innovation. The summit is the most unique and revered platform in the event circuit, to explore and showcase the latest advancements, emerging innovations, and breakthroughs in the rapidly evolving world of xEV batteries. With attendance from every NA vehicle manufacture as well as European majors, the show fosters a personable networking opportunity like no other.
With the global shift towards sustainable transportation, the importance of advancing battery technologies for xEVs cannot be overstated. The xEV Advanced Battery Technology Innovation Summit USA brings together over 500 engineers, thought leaders and visionaries to share insights, exchange knowledge, and drive collaboration in key areas of innovation.
For over a decade WeAutomotive Group have organized the industries leading and largest, technical conferences and exhibitions covering vehicle electrification, where Chief Battery Technologists from OEMs across the world, leading suppliers and manufacturing experts, address the latest challenges, learning objectives and technologies shaping next generation vehicle capabilities.
Discover the latest developments in advanced battery cell technologies, including next-generation chemistries, improved energy densities, extended battery life, and enhanced safety measures. Gain insights into cutting-edge research and breakthroughs that are shaping the future of xEV battery cells.
Delve into the sustainable practices and circular economy models transforming the xEV battery industry. Understand how innovative approaches to battery recycling, second-life applications, and environmentally conscious manufacturing are contributing to a more sustainable and eco-friendly future.
Join us at the xEV Advanced Battery Technology Innovation Summit USA 2023, to network with industry peers, engage in thought-provoking discussions, and explore collaborative opportunities that will drive the next wave of innovation in the xEV battery ecosystem.
DAY 1 |

Battery Thermal Management
Addressing these challenges is critical to advancing the state of EV battery thermal management and improving the overall performance, safety, and sustainability of electric vehicles. Researchers, engineers, and manufacturers are continually working on innovative solutions to overcome these obstacles and accelerate the adoption of electric mobility.
Energy Density: EVs demand high-energy-density batteries for extended driving ranges. However, increasing energy density often generates more heat during charging and discharging, necessitating innovative thermal solutions to dissipate heat without compromising safety or efficiency.
Fast Charging: As EVs move towards faster charging capabilities, managing the heat generated during rapid charging becomes critical. Ensuring that batteries can withstand fast charging without overheating or degrading is a significant challenge.
Battery Safety: Preventing thermal runaway and thermal events, such as fires or explosions, is paramount. Developing materials and systems that enhance battery safety, especially in highstress situations, is an ongoing concern.
Cost-Effectiveness: Implementing efficient thermal management systems while keeping costs down is a continuous challenge. Affordable solutions are essential to make EVs more accessible to a broader range of consumers.
Packaging Constraints: EVs have limited space available for battery packs. Designing thermal management systems that fit within the packaging constraints while maximizing efficiency is a complex problem.
Environmental Impact: Sustainable materials and practices are increasingly important in EV battery thermal management. Developing ecofriendly cooling fluids and insulation materials is a challenge to minimize the environmental impact of EVs.
Longevity: Extending the lifespan of EV batteries is crucial for reducing the total cost of ownership. Thermal management strategies that minimize battery degradation over time are in high demand.
Extreme Operating Conditions: EVs are used in a wide range of climates, from extreme cold to scorching heat. Creating thermal management systems that can handle these diverse conditions without compromising performance is a persistent challenge.
Integration with Vehicle Systems: Ensuring seamless integration of thermal management systems with the broader vehicle architecture, including power electronics and climate control, requires innovative engineering solutions.
DAY 2 |

Battery Cells & Systems Technologies
In the realm of electric vehicle (EV) manufacturing, safety has taken center stage, with an unwavering commitment to lowering battery costs while simultaneously enhancing energy density and rapid charging capabilities. As battery technology and cell chemistries continue to evolve, OEMs are laser-focused on realizing these objectives. They are actively seeking technologies that not only ensure safety but also drive efficiency, competitiveness in cost, sustainability, and deliver higher energy densities compared to previous standards.
The Trade-off Between Battery Cost, Safety, Energy Density & Performance
Improving Battery Safety & Preventing Thermal Runaway
Optimizing Battery Management Systems
Increasing Precision & Accuracy of Energy, Temperature & Safety Prediction
How BMS Is Keeping Up With Evolving Cell Technology
Designing Better Battery Packs
The Commercialised Application Of Wireless BMS Solutions
How BMS Will Keep Up With Evolving Cell Technology
Future Battery Packs & Design Trends
Solid-State
Latest Methodologies In Battery Testing
Battery Technologies & Pack Designs That Enable Fast Charging
Assessing Future Chemistries & Technologies That Promise High Energy Density
Battery Recycling & Battery Supply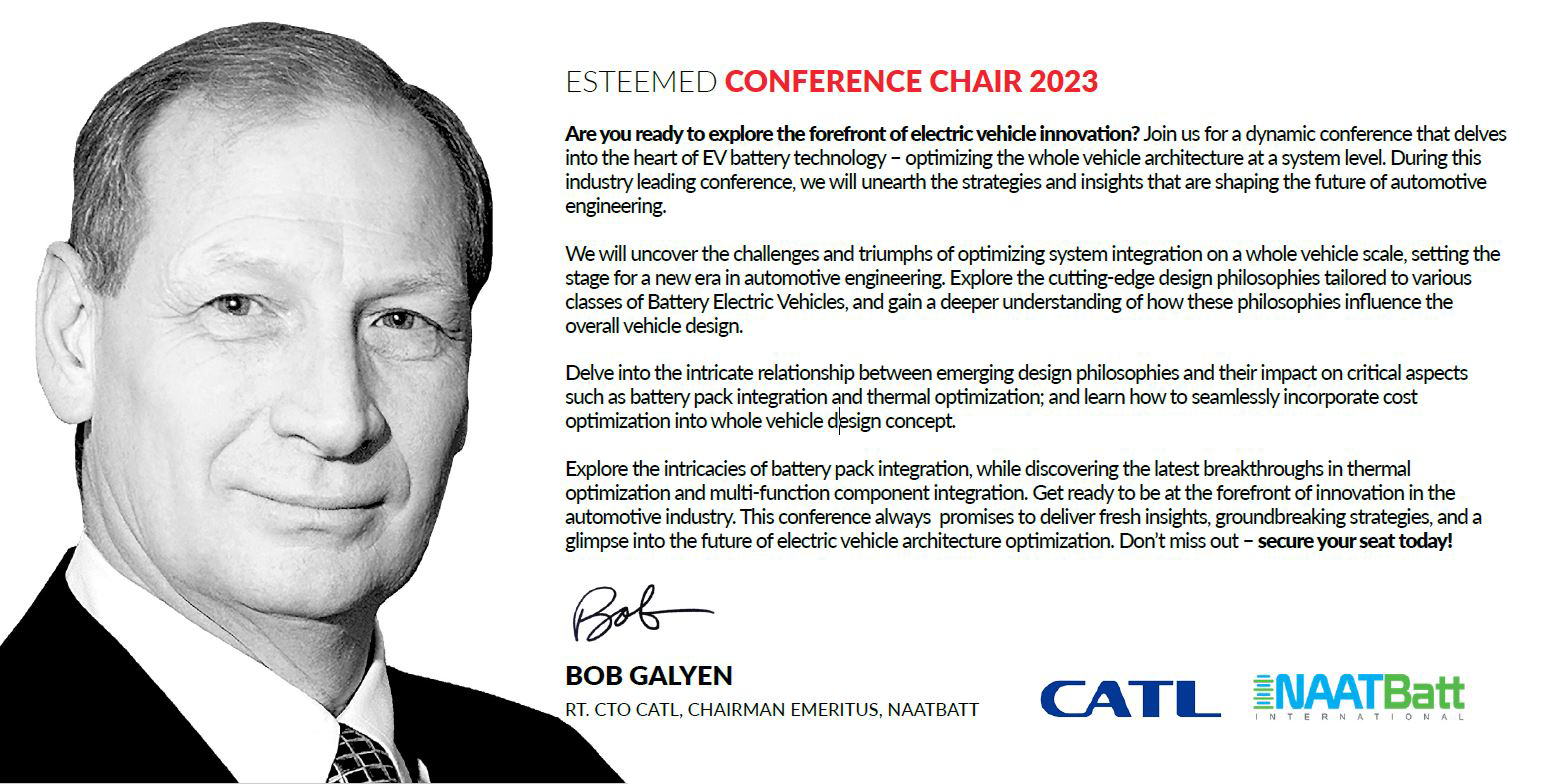 Alelion, Amazon, Andreas Stihl, Automotive Cells Company, AVL, Banner Batterien Oesterreich, BMZ, BrightVolt, Caterpillar, Cellforce, China Euro Vehicle Technology, Clarios, CUSTOMCELLS, Daimler, East Penn, ENOVIX, Exide Technologies, EVE, EVONOMY Group, Factorial Energy, Farasis Energy, Ford, Forsee Power, FREYR, General Motors, GS Yuasa, Hankook, Hino Motors, Hitachi, Honda, HOPPECKE Batterien, Hyundai, InoBat Auto, KTM, LG Energy Solutions, Litens Automotive, Log9, Lotus, LytEn, MAGNA STEYR, MAHLE, Mazda, Mercedes-Benz, Natrion, NingDe Amperex Technology, Nissan, Northvolt, Nyobolt, Panasonic, Porsche, QuantumScape, Renata, Renault, Rimac Automobili, Robert Bosch, Rolls Royce, SAFT, Sakuu, Samsung SDI, Scania, Sebang Global Battery, Siemens Mobility, Sion Power, Sionic Energy, SK, Skeleton Technologies, Solid Power, Stellantis, StoreDot, Toshiba, Toyota, Traton, Volkswagen, Volvo, Yanmar, Zeta Energy & more.
Chief Engineer – Battery Electric & Plug-In Hybrid Vehicles, Chief Engineer, Electrified Propulsion System, Chief Engineer, Electrical System, Head, EV Engineering Systems, Head of Vehicle Electrification Technology, Head of Hybrid and EV Battery System, Chief Scientist, Energy and Systems, Head of Vehicle Architecture, Head of Systems and Control Engineering, Electrification Project Engineer, Head of Research, Materials and Manufacturing, Group Product Director Hybrid and Electric Systems, Lead Engineer, Electrical Systems Engineering, Lead Engineer, Electrified Powertrain, Head of Body Structures / Body in White, Battery Electric Vehicle Global Lead Engineer, Global Battery Systems Engineering, Battery Research Engineer, Technical Manager – Innovation Management, Chief Engineer & Technical Leader – Energy Storage & Systems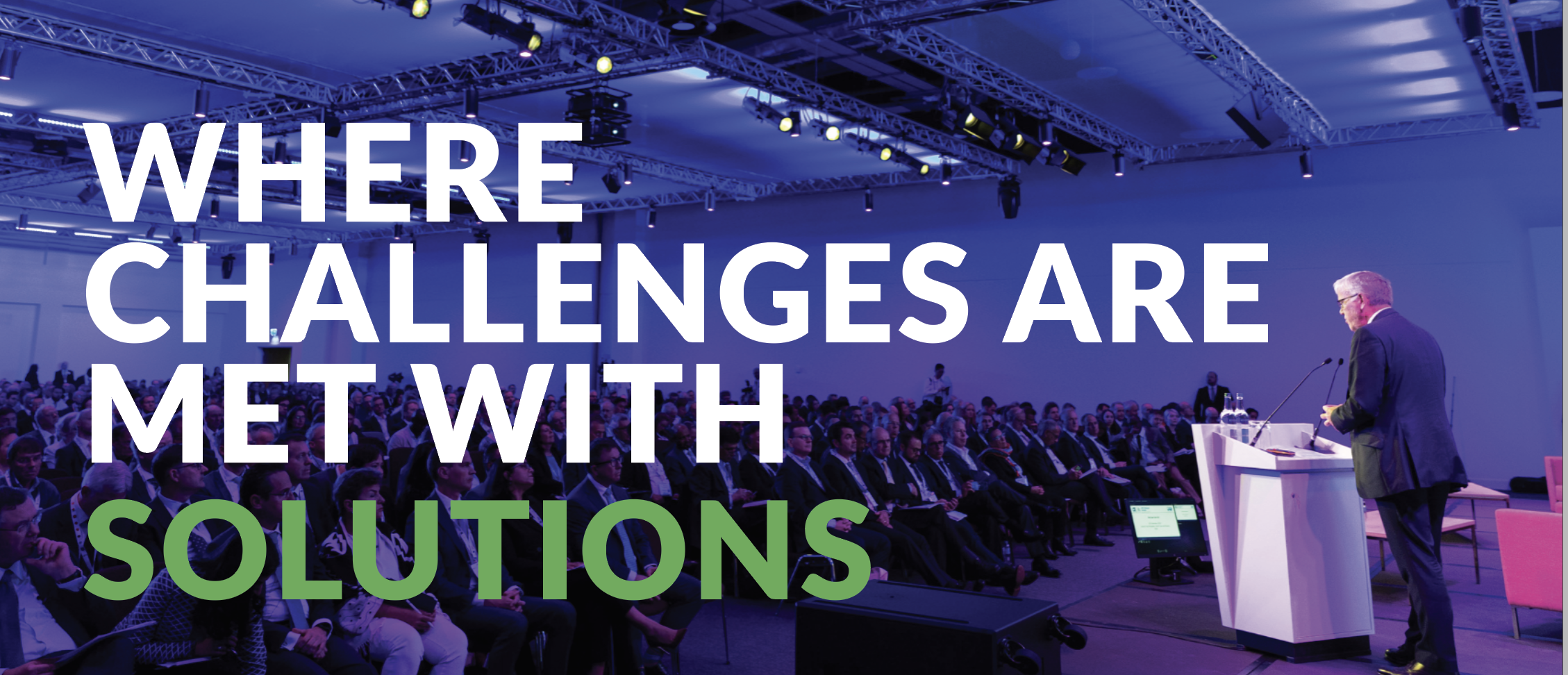 Battery Thermal Management
Battery Design & Integration
Battery Management & Battery Intelligence
Battery Management Systems
Battery Safety
Battery Cooling Plates
Battery Components
Battery Pack Assembly / Integrator
Adhesives, Sealing & Bonding
BEV Architectures
Material Suppliers
Joining Technologies & Solutions
Battery Pack Design & Material
Battery Assembly
Battery Materials
Powder Coatings
Cabling & Connectors
Cells & system
Battery Applications
Battery Manufacturers
Battery Components
Battery Assembly
Sustainable Lightweight Solutions
Battery Second Life Opportunities
Beyond Li-ion
Solid-State Batteries
Testing Solutions
Pressure Sensitive Adhesives &Tapes
Battery Manufacturing
Renewable Energy Systems
Simulation & Modelling
Recycling Li-ion Batteries
Battery Charging / Fast Charging 
Battery Components
Gap Fillers
Electrification of The Off-Road Vehicle Market
Battery & Fuel Cell Development
Electric Systems Development
Advanced Engineering
Technology Solutions
Advanced Lightweight Structures
Dispensing Systems & Robots
Liquid Systems
Sealing Systems