Registration Open
Morning Breakfasts In Networking Exhibition Area
Continental Breakfast, Fresh Scrambled Eggs, Hickory Smoked Bacon, Country Style Sausage, Breakfast Potatoes

Bob Galyen
rt. CTO CATL, Chairman Emeritus of NaatBaTT
How to improve thermal efficiency, enhance lightweighting & integrational capacity of components and further advance BMS capacity

Utilizing new design techniques, resistance to fire materials & emerging tools for reduced safety and thermal runaway risk

Battery pack integration & thermal optimization at the system level

Next-Generation Thermal Management Solutions To Optimise Battery Safety, Performance Capacity And Lifespan
Cecile Pera PhD. Battery Electric Vehicle Expert – OROVEL Ltd.
Battery Thermal Management: Trends in electric vehicles.

Examining where we stand now and what challenges remain: Future outlook and possible technological solutions in development.

How can an optimal thermal management system strategy be developed and what are the next-generation objectives?

Assessing current technologies and methods for thermal conductivity and inclusion technology.

Implementing thermal management to optimize battery life.

How to effectively measure and evaluate thermal management solutions.

The role of material science in thermal management.

How close are we to consolidating an industry-standard in thermal management architecture?

How Pressure-Sensitive Adhesives Enable Advanced EV Battery Designs
Scott Krusinski, Product Manager, Automotive & Other Transportation, Avery Dennison
Various design trends and engineering challenges are driving interest in new and effective bonding solutions for EV battery pack materials.

These solutions include high-performance tapes featuring pressure-sensitive adhesives. Such tapes provide not only effective bonding, but help address issues related to flame retardancy, boosting dielectric, and optimizing design and assembly.

In this session, Scott Krusinski, Avery Dennison Performance Tapes product manager for Automotive & other Transportation, will showcase the benefits of pressure-sensitive adhesive technology. He'll discuss why it's a sound solution for a wide range of pack applications and provide an overview of Avery Dennison's capabilities related to EV batteries.

Thermal Conductive Adhesives for Next Generation Cell-to-Pack Configurations
Timothy Vokes, Application Engineering Manager, Thermal Management Materials and Structural Adhesives, Parker Lord
Current battery pack configurations – In the current, modular-based battery pack configuration, a minimum of two discrete thermal interface materials (TIMs) or "gap fillers" (GF) are typically employed to regulate the temperature of the modules and ensure safe, efficient performance.

Trade-offs with conventional modular design – Challenges with the old design include added weight and volume from the inactive portions of the module which ultimately translates into compromised pack energy density.

Next generation cell-to-pack configuration – Given these challenges, many EV and battery manufacturers are eliminating modules entirely and directly bond batteries to the cooling plate. This new module-free approach, referred to as "Cell-to-Pack" (CTP), reportedly increases volume-utilization space from 15-50%, depending upon battery cell design.

The benefits of thermally conductive gap fillers – Cell-to-Pack configurations offer numerous benefits, including increased volume-utilization space from 15-50%, reduction in the number of parts up to 40%, less expensive, lower energy density cells given the extra space, improvements to pack energy density, and more!

Engineering Single-Phase Immersion Cooling For Thermal Management Of Lithium-Ion Batteries
Gary Testa, President & CEO – Engineered Fluids Inc.
Air cooling is neither safe nor effective and this session will demonstrate the immediate advantages of SLIC technology as the superior solution

Examining the drivers for immersion cooling

Outlining the cooling fluid requirements for immersion cooling

Examining the drivers for immersion cooling

What is a Single-Phase, Liquid Immersion Cooling?

Exploring coolants compatibility with materials used in Battery Management Systems

Demonstration of how immersion Cooling with AmpCool extends battery life

How to prevent fire propagation between battery cells using AmpCool Coolant
Reliable Battery Sealing Solutions That Enable Assembly Line Optimization: A Fast-Curing Silicone Adhesive For Thermal Stability
Dr Yan Shao, Technical Marketing Manager, Wacker Chemie
A fast-curing, structural seal that will remain stable and reliable under high thermal stress, for electronics applications.

Multiple curing temperatures provide the flexibility customers need in their operations.

Fast cure at low temperature, with fast adhesion build-up.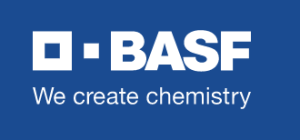 Exhibition Hall > Tea, Coffee, Soft Drinks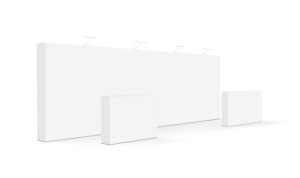 Disruptive Next Generation Thermal Adhesive Solutions for Battery Applications
Alexander Teufl, Global Technical Expert Resins – VONROLL
Various solutions for cylindrical/ prismatic/ pouch cell modules and pack designs

Combination of gap-filler and fixation / cast and forget approach

High flexibility over the whole operating temperature

Green and clean resins for environmental and health safety

Homogenous heat dissipation through finetuned thermal conductivity

Outgassing free formulation / no Silicones

Excellent thermal shock behavior

Non flammable and self extinguishing

How Two-Phase Thermal Management Can Solve the Critical Problems Facing EV Batteries
Avinoam Rubinstain , CEO – CARRAR
This disruptive, holistic thermal management solution effectively addresses the significant challenges of cooling and heating the entire automotive battery system, powertrain, compute, and electronic components. The technology is based on two-phase immersion pool boiling for extremely efficient active control.

Our two-phase immersion TMS technology enables:

– Keeping battery cells at the optimal temperature

– Ensuring uniform temperature for the entire pack down to the cell level

– Indifference to ambient temperature

– 3X higher in-vehicle heat dissipation capacity

Delivering benefits

– Extending battery lifetime and warranty opportunity

– Delay and even prevent thermal runaway

– Makes battery charging possible at 10C+

– Same battery cell chemistry everywhere in the world

– Reducing the total cost of ownership for OEMs, dealers, and consumers

– Perfect for extreme and prolonged acceleration for high performance

– Growing the second-hand EV market

Achieving Battery Safety With Advanced Thermal Management Solutions
John Comai III – Vice President of Sales and Commercial Development
Mitigating thermal runaway heating and arresting flames using KULR's Thermal Runaway Shield (TRS).

Test and analysis results for battery pack with and without TRS.

Addressing lithium-ion cell/battery transportation concerns with KULR's innovative solutions.

Thermal Management Strategies for Faster Charging, Extending Range and Preventing Propagation
Bret Trimmer – Application Engineering Manager, NEOGRAF Solutions
Reviewing the latest goals and best current methods for EV battery thermal management.

Examining the five factors that allow cells to charge quickly and discussing the single factor that pack designers can control.

Exploring the four primary strategies pack manufacturers use to prevent Thermal Runaway and the impact of each on fast charging, cell performance, and lifetime.

Each propagation control method introduces benefits or harm to the cells in terms of fast charging, cell cycle lifetime, charge rate, and driving range.

Understanding the three key advantages that graphite offers for thermal management.

For applications where smaller-pack-size and lighter-weight are important, flexible graphite will be discussed as a direct substitute for aluminum.

Soup, Salad, Mains, Sides, Dessert
Tea, Coffee, Juices, Soft Drinks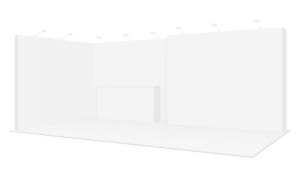 Performance Under Pressure: Why PyroThin Thermal Barriers Get Better at End-of-Life
Preston Thompson, Manager, Program Engineering, Aspen Aerogels
Preventing thermal propagation starts with the cell-to-cell (C2C) barrier.

Aspen Aerogels' PyroThin materials are widely recognized as providing the highest thermal performance in the industry, and recent testing is beginning to reveal why.

The surprising interactions between compressive loading and thermal behaviour are leading to some of the most space- and weight-efficient solutions available today.

Battery Thermal Management Simulation: Combined Electrochemical-Thermal Model On Vehicle System Level
Waldemar Linares, Manager Advanced Simulation Technologies – AVL
Introduction into Virtual Battery Development

Discussion of modeling approach managing different scales and domains

Electrical and Thermal Modelling at Cell/Module/Pack Level

Model characterization and validation

Impact of thermal regulation on battery performance/degradation

Efficient Thermal Management To Ensure Maximum EV Performance & Safety
Hadwan Hadwan, Senior eMobility Application Development Engineer, BASF
The safety level of lithium-ion batteries depends not only on the cell-to-cell chemistry but also on the protection of connections around the battery modules, making thermal management activities a key process for EV manufacturers.

Analyzing high-performance solutions that are inherently flame resistant and more resilient to continuous high temperatures.

How Selecting An Optimized Cell-To-Cell Pad Material Can Improve Volumetric Energy Density, Cycle Life And Safety In EV/HEV Packs
Chris Churchill, Sr. Technical Service Manager, Rogers Corporation
This presentation will explore the key considerations to designing inter-cell battery packaging: battery performance, thermal runaway delay and reducing wasted space in the overall pack design

Intrinsic material properties critical for cell-to-cell pressure management and validation through single cell application testing

Review mechanisms to delay thermal propagation, material level test methods and single cell application test

Selecting dual function battery pads maximize cell performance and safety while minimizing process steps and cost

Afternoon Networking Break
Tea, Coffee, Soft Drinks, Donuts, Snacks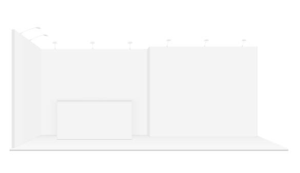 Exploring the 4 Critical Adhesive & Sealant Pillars to Optimize Your High-Voltage Batteries In Electric Vehicles
Elizabeth Knazs, Business Development Manager, Electric Vehicle and Battery Engineering Adhesives – HB Fuller
H.B. Fuller Supports EV OEMs and Tier manufactures by providing innovative materials, battery safety solutions, thermally conductive products, structural adhesives and sealing technologies. We provide complete turnkey solutions by including chemistry selection, product validation, production implementation, and technical support throughout the entire commercialization process.

Our patented EV Protect 4006 increases EV battery safety by improving protection against fires and thermal propagation. Additional key benefits include corrosion protection, semi-structural support, NVH properties, impact resistance, while helping to maintain a stable internal battery temperature from extreme external environments.

H.B. Fuller's next generation innovative adhesive and sealant solutions provide improved thermal management performance, increase structural rigidity, and seal against external environments. We are dedicated to developing products that help provide a safer battery for the future.

Thermal Management Of A Dual Chemistry Battery With Interweaved Cells
Nathan Saliga, Chief Engineer, ONE
Rationale for selecting a dual chemistry architecture with interweaving cells

LFP vs. Anode-Free and how safety plays a factor

Importance of thermal management

New Process Solutions For Battery Systems Manufacturing
Michael Yarnall, President, bdtronic
The manufacturing processes for batteries and where our technologies can be applied;

Challenges of dispensing of thermal materials, volume shot sizes, etc.

The importance of surface pre-treatment in come applications

Heat staking and the need to have good process control to achieve consistency and strong rivets.

Tomorrow's BEV Batteries Will Be Intentionally Run at Higher Temperatures
Eric Rountree PhD, Head, Business Development & Special Projects, R&D – EC Power LLC
The benefits in high-temperature design for safety

The benefits in high-temperature design for battery lifetime

The benefits in high-temperature design for fast charging

The benefits in high-temperature cell design for battery pack design

Using thermally modulated cells to simplify high-temperature operation logistics

The Power Partnership Of High Voltage And Low Voltage Batteries
Eric Michielutti: Director, Lithium Ion Product Technology, Clarios
The industry has seen incredible advances in high voltage cell manufacturing over the past several years with the rise and increase of electrified powertrains.

But what about the low voltage battery? Is there a future? Learn more about the ever increasing role of the 12V battery in electrified powertrains and how much vehicles in the future will depend on it.

Bob Galyen
rt. CTO CATL, Chairman Emeritus of NaatBaTT
Overview of the key industrial challenges discussed during the day

Summary of the various technologies and technological areas covered

Highlighting of any further topics, innovations or conversations that can be progressed

All-Attendee Drinks Reception

Morning Breakfast & Networking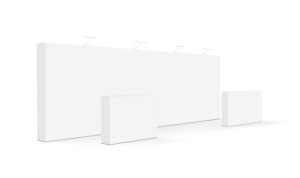 Bob Galyen
rt. CTO CATL, Chairman Emeritus of NaatBaTT

Control And Sensing Technologies: How Do You Infer What Your Issues Are In A Cost-Effective Way, And Manage
Karl Plattenberger, Chief Engineer- Powertrain and Thermal Systems at Mahindra Automotive North America

Push Electric Vehicle Designs Forward with Industry-leading Adhesive Technology
Frank Billotto,

Business Development Leader – Americas

,

DuPont
The safety, reliability and durability of battery electric vehicles relies in large part on what holds the vehicle and its battery assembly together – namely, adhesives. You will hear about:

How adhesive technology enhances ride and handling performance, NVH, and crash resistance – while reducing mass that helps extend range

Creating designs that use fewer components and reduce assembly complexity

Multifunctional benefits of adhesives including structural attachment of battery components and effective thermal management during vehicle charging and operation

Adhesive technology that helps advance high voltage cell-to-pack and cell-to-vehicle designs

Important adhesive chemistries that are enabling automakers worldwide to achieve benefits resulting in cost-effective production and higher performance of battery electric vehicles that are safe, reliable, and durable

Established and Emerging Laser Applications in Lithium Ion Battery Manufacturing
Pierson Cheng, eMobility Industry and Global Key Account Manager, Trumpf
Summary and overview of >30 laser applications established in the Lithium-ion battery mass manufacturing process

Highlights of a few advanced laser processes:

Green laser for battery foil stack welding

Spatter-free busbar welding with BrightLine Weld

Die-cast aluminum welding with Multi-focus optics

Laser cleaning for enhanced adhesive bonding for battery pack

Outlook of emerging laser applications for future Lithium-ion battery manufacturing process

Fastener Evolution for Permanent Electrical Contact in Battery Joints with High Thermal and Dynamic Loads
Michael Kaas, EV Applications Engineer, ATF Inc
Integration of traditional spring elements into one component, creating a built-in "clamp load sensor" that enables for immediate controllable clamp load for known input torque

Higher clamp load retention after being subject to thermal and dynamic loads

Creates permanent electrical contact in joints with low surface pressures

Digital Twin Benchmarking Using High Energy Technology For Battery Innovation And Delta Costing
Dr. Samy Panneerselvam, Vice President – Research and Development, Caresoft Global Inc.
Battery Innovation and Development

Battery Design and Simulation

Light Weighting Strategies and Design Optimization

Delta Costing and VAVE

Battery Structural Impact on Full Vehicle Crash Performance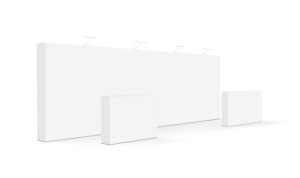 Battery Pack Material Selection & Design For Mass Production: How New Plastic Composites Can Advance Electric Vehicles
Christopher Korson, Market Segment Manager – Chassis & Structural, BASF
Polyurethane Composites – When The Sum Is Greater Than Its Parts

BASF Performance Materials Technology Summary

PUR composites in diverse automotive applications

PUR + fiberglass pultrusion introduction and technology overview

Performance vs metal/other materials, thermal performance

Development with L&L Products

Ford Lightning's success story

In Laser Materials Processing, Having The Right Laser Makes A Difference
Steffen Mueller, Research & Development Applications Manager,IPG Photonics
Discussion of important laser characteristics and processing parameter considerations for achieving high speed, quality and availability in high-volume battery cell and module manufacturing
Laser Cutting and cleaning of electrode foils, tabs and busbars.

Laser Welding of battery cells, busbars and electronics modules

Laser Welding Real-time Process Measurement

Electrification Solutions: How OEMs Rapidly Assess Supplier Offerings
Anthony R. Giesey, SVP of Automotive & Mobility, Evonomy
Rapidly evolving semiconductor roadmaps (SiC, GaN, IGBT) & ATE tools

Advancements in CAE, FEA, EDA tools + AI-enablements

Evonomy's Data Ecosystem engages 35+ OEMs, 20+ Tier-1s, 400+ suppliers to enable rapid education, assessment, and introduction of supplier solutions which best meet OEM needs

Manufacturing Of Battery Cells, Packs & Interconnections With New Laser Technologies
Marc Auger, Business Development Manager – COHERENT
Laser solutions for demanding battery applications: Identifying laser solutions to scale up battery production

How new laser technologies can help advance your battery pack manufacturing

Manufacturing solutions for battery cells battery packs and interconnection

Laser welding solutions for challenging materials such as high thermal conductivity metals and dissimilar materials

Application examples to demonstrate cost savings and quality improvements

One partner from process to development

Luncheon
Soup, Salad, Mains, Sides, Dessert
Tea, Coffe, Juices, Soft Drinks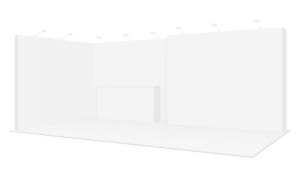 One Step Joining For Reliable Electrical Components: Cell-to-Cell With E-Clinching
Troy Waldherr, Vice President Sales and Operations – TOX® PRESSOTECHNIK USA
The session addresses a simple joining of materials with the highest conductivity joint – keeping electrical resistance (and heat generated) to a minimum – reducing heat, reducing cooling systems energy consumption- in tern contributing to increasing vehicle range.
Connecting aluminum, copper and other metals to connect leads and cells together

How to connect different elements of the battery: E Clinching overview

How the Tox e-clinching process works

Solutions approach for the clinching process

Solutions approach to oxide layer challenge

Solutions approach for contact corrosion challenge

Application samples

E-clinching in multi-layer applications beyond two sheets

How does the contact resistance compare other methods?

Methods For Leak Testing Lithium-Ion Batteries
Thomas Schwoerer, President, Zeltwanger
An introduction to battery leak testing outlining the key challenges

Comparing testing with air vs tracer gases

Identifying different measurements methods and parameters

System applications for air and tracer gases

Batteries and Electric Drives: Multiphysics-Multiscale-Driven Design
Victor Oancea, SIMULIA R&D Technology Senior Director, Dassault Systemes
An overview of the Dassault Systèmes battery modeling capabilities from atoms to system. Focus in this presentation is placed on 3D modeling aspects from parametrized designs to engineering KPIs:
3D Cell engineering including thermo-electrochemistry in charge/discharge applications and associated swelling, short circuit and thermal runaway

Module/Pack Engineering focusing on durability, thermal management, and safety applications
The 3DEXPERIENCE platform can be used to facilitate collaboration across entire organizations and functions. In this example, we will demonstrate how the 3DEXPERIENCE platform can be used to facilitate the design an e-drive motor from requirements and test planning to conceptual design, and all the way to detailed design and performance analysis.

Repurposed EV Batteries: Compliance and Certification for US Market
Rich Byczek, Global Technical Director, Transportation Technologies, Intertek
Vehicle End of Life, and Lithium Ion battery disposal recycling concerns remain an ongoing concern for the industry. Lack of harmonized designs and physical battery construction continue to present challenges in recycling or harvesting of modules and cells.

Re-purposing of entire battery packs, as-is, maybe a promising option, but some challenges remain.

The Sorting process, labelling, and demonstrating compliance for Stationary Energy storage or other non-EV applications will drive a new compliance plan.

This talk reviews the current status and highlights from the ANSI/UL/CAN 1974 standard and how it relates to repurposing of EV batteries.

Afternoon Break
Donuts, Snacks, Tea, Coffee, Soft Drinks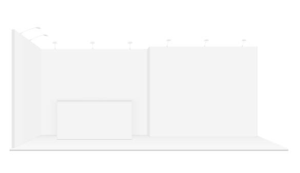 The Future Of Low Voltage Batteries For An Electrified Future
Eric Michielutti: Director, Lithium Ion Product Technology, Clarios
The 12V battery. It comes in many shapes and sizes and two primary chemistries: lead acid and lithium ion.

Do OEMs have a preference in chemistry? Absolutely. We'll discuss what matters most to OEMs and why vehicles in the future require a 12V Battery.

Do consumers have a preference? Usually no – they want reliability and to know before it fails. Learn about the latest innovation and how Clarios is developing technology that creates a unique balance of functionality and value for OEMs and consumers.
Production Solutions For Battery Manufacturing
John Comai III – Vice President of Sales and Commercial Development
Each type of battery manufactured requires a different production solution: resistance welding, laser welding, laser marking, or laser cutting

Understanding each category and application, for example, laser welding of dissimilar materials for battery tabs and resistance welding for tab design optimization

The Road To A Solid State Powered Future
Sumin Zhu, Founder & CEO – AMPCERA
Rich Byczek, Global Technology Dir. Transport Technologies – INTERTEK
Sankar Nallapati, Advanced Battery Module Engineer, General Motors
Mark Rimkus, Co-Founding Director and CEO of EV Thermal Flow Solutions
Harmanpreet Singh, Senior Battery Mechanical Engineer, Monarch Tractor
Xiangchun Zhang, Principal Application Engineer – Modeling & Simulation | Energy Storage | Artificial Intelligence, MathWorks
Solid-State batteries play a crucial role in the future of electric mobility: Exploring the progress towards commercialization

Outlining the latest developments in solid-state battery research for EV Applications

Solid-State Batteries, Solid Electrolytes, Electrode Interfaces And Fuel Cells

Enterprise Battery Intelligence: Leveraging Data To Win In A Battery-Powered Economy
Tal Sholklapper, CEO, Voltaiq
Learn how to leverage battery data to bring products to market faster

Introduction to common battery analyses and the Voltaiq tools that speed up these analysis workflows by 20,000x

How to ensure your battery supply is high quality and minimize battery product risks

How to provide visibility into manufacturing operations and confirm quality metrics are fully met

How to integrate the leading data science and machine learning tools into a battery development program

Conference Closing Remarks
Bob Galyen
rt. CTO CATL, Chairman Emeritus of NaatBaTT